Spray Wash Equipment
Cleanzone FM
High-pressure spray system with rotating basket
Single stage or multi stage process options
Suitable for large scale, heavy duty cleaning
Washing, rinsing and drying stages available
Removable basket for easy loading
Range of optional extras, e.g. oil separation, fine filtration, automatic detergent dosing
Cleanzone FM machines are ideally suited to large-scale, heavy-duty cleaning applications. Their robust design and rugged construction make them ideal for cleaning applications across a wide range of industry sectors.
Manufactured entirely from stainless steel, Cleanzone boasts an impressive list of standard features such as: full insulation, thermostatically controlled heating, motorised component basket, auto top-up, steam extraction fan, safety circuitry, basket loading trolley and PLC control.
Cleanzone machines are front-loading and available in single and multi-stage process formats and can be specified with combinations of wash, phosphate, rinse and drying stages to satisfy the widest range of applications and cleanliness standards.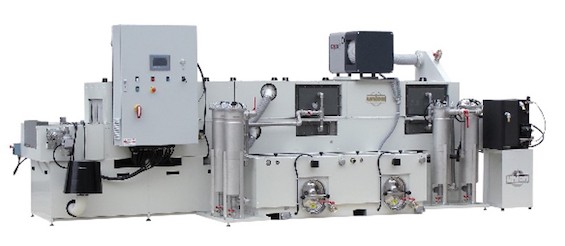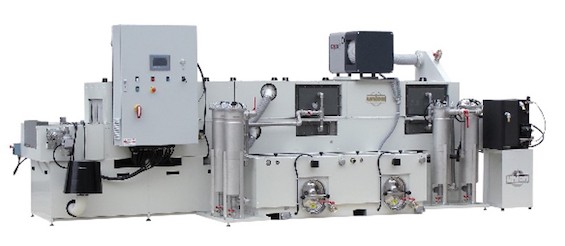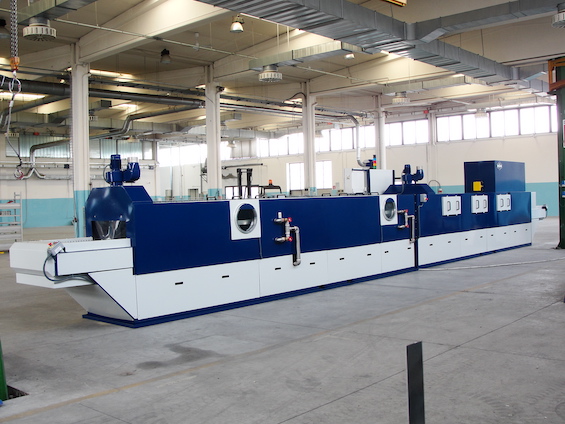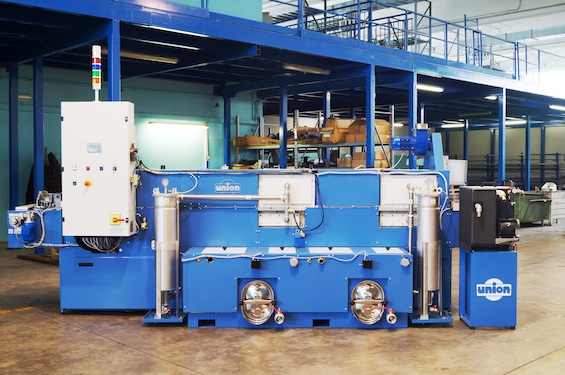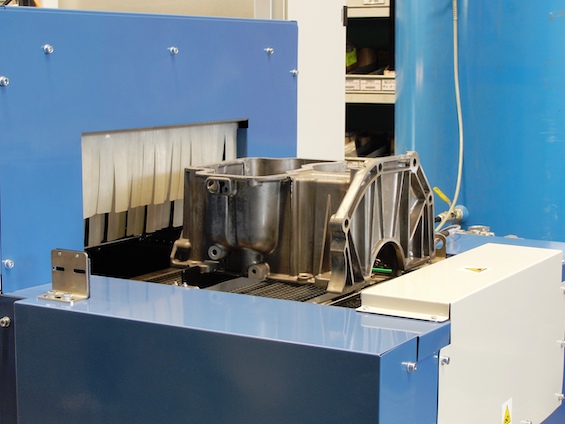 Cleanzone TW
Modular design to allow for flexibility of cleaning requirement
Variable speed conveyor belt in stainless steel mesh
Standard belt widths or purpose made options available
Stainless steel spray bars deliver wash and rinse
Air knife to hot air drying available
Cleanzone TW (tunnel wash) systems provide high component throughput capability in a flexible, modular, machine design. Manufactured in stainless steel, these robust cleaning machines are designed for continual use, and fit readily into a production environment. The modular design means that process stages can be added as required to suit the specific application, i.e. wash, rinse, dry.
At the heart of the Cleanzone TW machine is the variable speed, conveyor belt, manufactured from stainless steel mesh. Components are placed onto the conveyor and are transported through the various process stages.
Cleanzone TW machines are available in a range of standard belt widths, or can be designed to suit your exact requirements. Machines can also incorporate specific conveyor designs or component fixtures.
Stainless steel spray bars, arranged around the conveyor belt, deliver wash and rinse solutions onto the components.
Using a combination of the chemical action of the detergent, and solution temperature, flow rate and pressure, components receive thorough cleaning and rinsing.
Machines can also be supplied with air knife or hot air drying stages as required.