Manual Parts Washer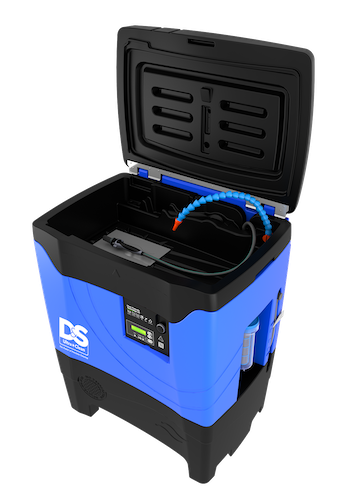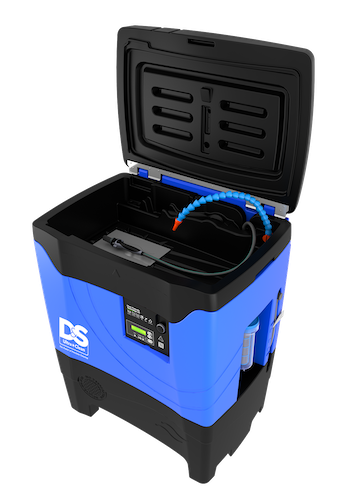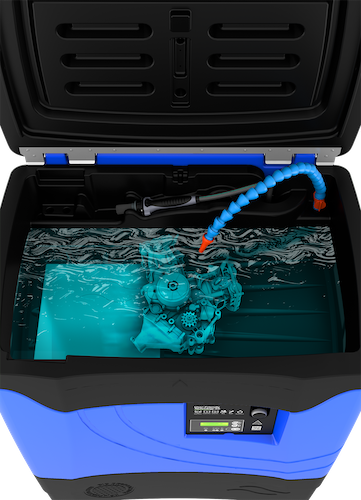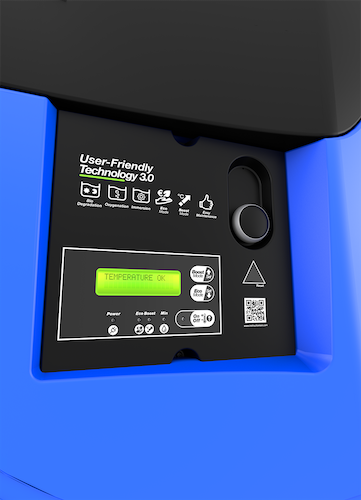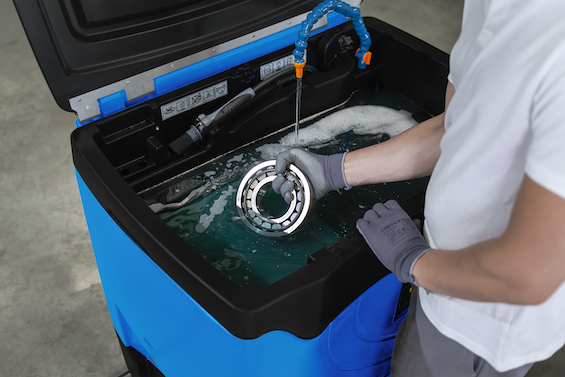 Biozone with Bio-Remediation Technology
No expensive contract - minimal ongoing costs
Safe, water-based formulation with no hazardous or flammable chemicals 
Micro-organisms in the solution digest oils, coolants and greases
No VOC emissions
No greasy residues on cleaned parts
Less fluid consumption - hinged lid to reduce evaporation & minimise fluid usage
Electric heating with 'eco' mode for minimal energy consumption
Corrosion protection of sensitive parts
Easy emptying
Portable
Less waste and lower disposal costs
The Biozone is an integrated safe, environmentally-friendly, biological parts washing system that provides a unique, highly effective solution to your parts cleaning needs.
The 'Biozone' system comprises three components:
Biozone Parts Washer – A robust, floor-standing cleaning unit, manufactured in HDPE, incorporating immersion, brush and flood cleaning stages.                           
Biozone Liquid – A safe, pH-neutral, water-based formulation containing detergents and corrosion inhibitors for the effective cleaning of process oils, coolants, light greases and other contaminants.
Biozone Tabs - Natural, non-pathogenic, micro-organisms* in tablet form that digest the removed oils and greases, producing carbon dioxide and water. Biozone Tabs dramatically reduce waste when compared to traditional, solvent and saponifier-based parts washers. They also ensure that cleaning performance is maintained throughout the lifetime of the 'Biozone' fluid.
*The micro-organisms are non-pathogenic bacteria of Risk Class I according to Directive 2000/54/EC (unlikely to cause illness to human beings).